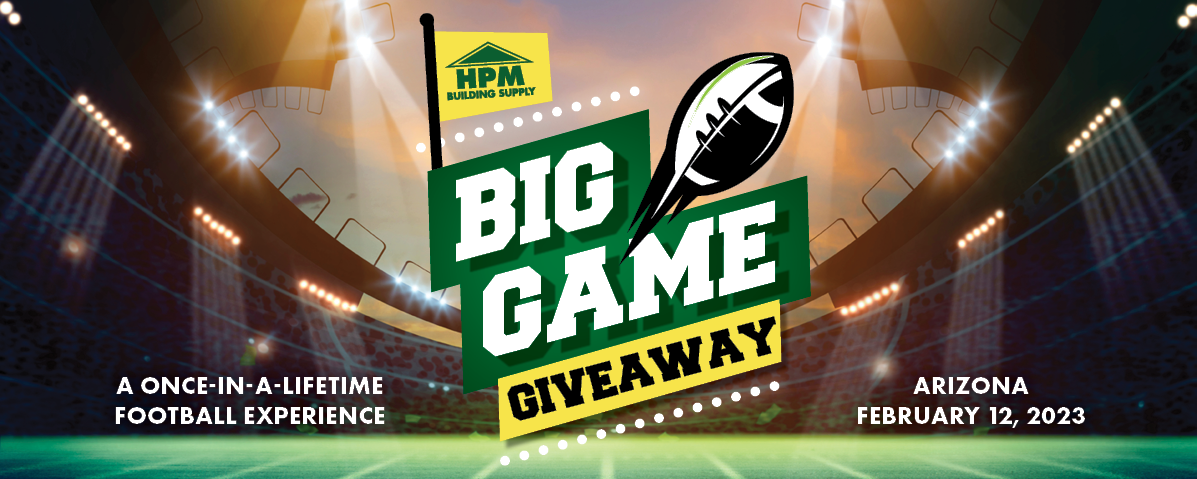 HPM'S BIG GAME GIVEAWAY
HPM Building Supply wants to send you to the biggest football event of the year! Enter to win a once-in-a-lifetime experience to watch the game live from the stands in Arizona on Sunday, February 12, 2023, as the country's best teams go head-to-head in the championship finals.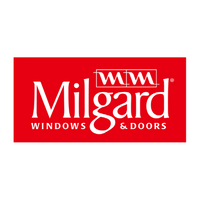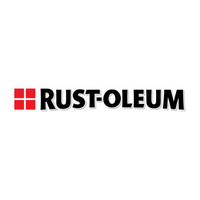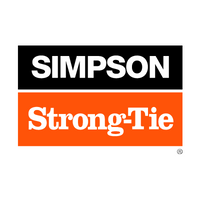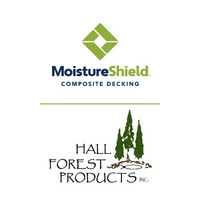 1. Visit any HPM Location
2. Scan the in-store QR code
3. Submit your entry form
BONUS: Up your odds by entering every day from now until December 18th! No purchase necessary.
hpm bUILDING sUPPLy's bIG gAME gIVEAWAY Official Rules
Giveaway Period: September 8 - December 18, 2022
Prize will be awarded as a packaged for two guests

NO PURCHASE OR PAYMENT NECESSARY TO ENTER OR WIN. A PURCHASE OR PAYMENT WILL NOT INCREASE YOUR CHANCES OF WINNING. ODDS OF WINNING WILL DEPEND ON THE TOTAL NUMBER OF ENTRIES RECEIVED. VOID WHERE PROHIBITED BY LAW. AFFIDAVIT OF ELIGIBILITY/RELEASE OF LIABILITY/PRIZE ACCEPTANCE AGREEMENT MAY BE REQUIRED. ALL DISPUTES WILL BE RESOLVED SOLELY BY BINDING ARBITRATION AND ENTRANTS WAIVE THE ABILITY TO BRING CLAIMS IN A CLASS ACTION FORMAT.
BY ENTERING OR OTHERWISE PARTICIPATING IN THIS GIVEAWAY SWEEPSTAKES, YOU AGREE TO THESE OFFICIAL RULES, WHICH ARE A CONTRACT, SO READ THEM CAREFULLY BEFORE ENTERING. WITHOUT LIMITATION, THIS CONTRACT INCLUDES INDEMNITIES TO THE GIVEAWAY SPONSOR FROM YOU AND A LIMITATION OF YOUR RIGHTS AND REMEDIES.
Sponsor: HPM's Big Game Giveaway (the "Giveaway") is sponsored by HPM Building Supply (the "Sponsor"), 16-166 Melekahiwa Street, Keaau, Hawaii 96749, Simpson Strong-Tie, Milgard Windows & Doors, MoistureShield, Hall Forest Products and Rust-Oleum.
Prize: One (1) Once in-a-Lifetime Prize Package will be awarded to one winner, using the selection process described below and the winner's satisfaction of eligibility requirements. The Prize Package will consist of:

One (1) round-trip economy class ticket for air travel for two (2) persons to Phoenix Sky Harbor International Airport from an airport in Hawaii nearest to the winner's primary residence, as determined by Sponsor.
One (1) hotel accommodation for three (3) nights (one double occupancy room and room tax only) in or near Glendale, Arizona, checking in on Friday, February 10, 2023 and checking out on Monday, February 13, 2023.
Two (2) tickets to Superbowl LVII (the "Event") at State Farm Stadium, Glendale, Arizona, scheduled on Sunday, February 12, 2023.
Round trip ground transportation from hotel to State Farm Stadium on Sunday, February 12, 2023.
Official Super Bowl LVII Pregame Hospitality Experience: 3 hr party day of the game, includes free food and drinks.
Overtime with On Location: Party after the game with light food and drinks.
VIP Access to NFL's Super Bowl Experience
Assorted promotional materials from National Football League.
The aggregate approximate retail value of all prizes, as of the time these Official Rules are published, is $25,000.00. The actual value of the Prize Package may vary based on the value of the prizes at the time of departure.
Eligibility: The Giveaway is open only to individuals who are legal residents and physically located in the State of Hawaii, and who are at least 18 years of age or older at the time of entry. Employees, directors, and officers, and each of their immediate family members and/or those living in the same household, of HPM Building Supply, Miyake-HPM Building Supply, or vendor partners, are not eligible to enter. For purposes of this Giveaway, immediate family members are defined as spouse, domestic partner, parents, legal guardians, in-laws, grandparents, siblings, children, and grandchildren. Void where prohibited by law.
Giveaway Period: The Giveaway will start on Thursday, September 8, 2022 at 6:00am HST and end on Sunday, December 18, 2022 at 11:59pm HST. Sponsor's computer is the official time keeping device for this Giveaway.
How to Enter: There is NO PURCHASE NECESSARY to participate. A purchase does not increase your chances of winning. During the Giveaway Period, to qualify for an entry, participants may enter in-store at our HPM Building Supply and Miyake-HPM Building Supply locations, limited to one entry per day.

Enter in-stores: Enter at any HPM or Miyake-HPM location by scanning the QR code with your mobile device and completing the online entry form. Limit one (1) daily entry per person, per day.

If a mobile device is not available, participants may request a printed entry form.

Prize Restrictions: All expenses not specifically mentioned herein, including without limitation, ground transportation, transfers, hotel amenities, fees and gratuities, meals, airline change fees, airline premium seat fees, airline baggage fees (both checked and carry on), personal expenses such as meals, photos, souvenirs, and passport fees, are the responsibility of the winner and winner's guest. Travel, transportation and hotel accommodations are subject to availability. Certain blackout dates and material restrictions may apply. The date and location of the Event is subject to change and not the responsibility of Sponsor. If the Event is canceled for any reason, Sponsor's only obligation is to award, or not award, the other elements of the prize, in its sole discretion. Event tickets are subject to certain terms and conditions as specified by the ticket issuer. Winner agrees that the tickets are awarded pursuant to a revocable, nontransferable license that is personal to the winner and may not be sold, resold, auctioned, bartered, assigned, exchanged, placed in commerce, transferred, given away, donated, or otherwise conveyed. Winner and guest must comply with all venue and event rules and regulations, including execution of all required releases (if applicable). Failure to do so may result in forfeiture of such portion(s) of prize. If the winner is unable to travel on the dates required, the selected winner will forfeit the prize and another winner will be selected from among eligible entries received. Winner and winner's guest must travel on the same itinerary. No prize substitution, cash substitution, assignment, or transfer of prizes is permitted, except by Sponsor who may substitute a prize of equal or greater value if any portion of the advertised prize becomes unavailable. In no event shall more than the number of stated prizes be awarded. All prizes are intended to be awarded. Any unclaimed or unused portion of the Prize will be forfeited, will not be redeemable for cash, and may not reduce the prize value awarded for tax purposes. All federal, state, local, and other taxes, costs, and expenses relating to the use, acceptance, or possession of the prize are the sole responsibility of the winner. Winner will receive an IRS Form 1099 for the actual value of prize awarded. Actual retail value of prize depends upon location of winner and fares at time of departure.
Giveaway Winner Selection & Verification: One winner will be randomly selected from a combination of online and paper entries. To claim the Prize, Winner must prove eligibility by verifying age and residency. Winner must claim the Prize in-person at a HPM Building Supply or Miyake-HPM location, except if Winner is a Lanai or Molokai resident, in which case verification of identity and eligibility may be proved electronically. Winner will be announced in an email Newsletter, Facebook and Instagram on or about January 27, 2023. Information about the Winner can be obtained by contacting HPM Marketing Department at marketing@hpmhawaii.com or by calling (808) 934-4298.
The Winner's Responsibility: Winner must visit local HPM or Miyake-HPM store within 14 business days to verify identity or Sponsor will draw another Winner. Lanai or Molokai residents will be allowed to verify identity electronically. Winner must claim the Prize by February 5, 2023.
Publicity: Except where prohibited, participation in the Giveaway constitutes the entrant's consent for Sponsor to use and publish Winner's name and photo for promotional purposes in any media without compensation and without further consent. Winner agrees to provide to Sponsor, or be available for, photographs and/or videos of Winner to be used to promote the Giveaway.
General Conditions: In the event that the operation, security, or administration of the Promotion is impaired for any reason, including but not limited to, fraud, technical failures, regularly scheduled maintenance, virus or other technical problems, the Sponsor may, in its sole discretion, either: a) suspend the Promotion and award the prize in a random drawing from among all eligible entries received up to the time of the impairment. The Sponsor reserves the right in its sole discretion to disqualify any individual it finds to be tampering with the entry process or the operation of the Promotion or to be acting in violation of the Official Rules, or in an unsportsmanlike or disruptive manner. Any attempt by any person to undermine the legitimate operation of the Promotion may be a violation of criminal and civil law, and should such an attempt be made, the Sponsor reserves the right to seek damages from any such person to the fullest extent permitted by law. The Sponsor's failure to enforce any term of these Official Rules shall not constitute a waiver of that provision.
Release and Limitations of Liability: Except where prohibited, by participating in the Promotion, entrants agree to release and hold harmless HPM Building Supply, and their affiliates, promotional partners, prize partners, agents and agencies and the officers, directors and employees of each of them (the "Released Parties") from and against any claim or cause of action arising out of the participation in the Promotion or receipt or use of any prize but not limited to: a) unauthorized human intervention in the Promotion; b) technical errors related to the computers, servers, providers, printers or telephone network lines; c) printing errors; d) errors of the administration or the processing of entries; e) late, lost or undeliverable mail; or f) injury or damage to persons or property which may be caused, directly or indirectly, in whole or in part, from the entrant's participation in the Promotion or receipt of any prize. Entrant further agrees that in any cause of action, the Released Parties' liability will be limited to the cost of entering and participating in the Promotion and in no event shall the Released Parties' be liable for attorney's fees. Entrant waives the right to claim any damages whatsoever, including but not limited to, punitive, consequential, direct or indirect damages. If, for any reason, an entrant's entry is confirmed to have been erroneously deleted, lost or otherwise destroyed or corrupted, entrant's sole remedy is another entry form.
Disputes: Entrant agrees that any and all disputes, claims and causes of action arising out of or connected with this Giveaway or any Prize awarded, shall be fully and finally resolved by arbitration in accordance with the Rules, Procedures, and Protocols for Arbitration of Dispute Prevention & Resolution, Inc., then in effect. In the event arbitration is invoked, Entrant and Sponsor agree that one (1) arbitrator shall be appointed to hear and resolve the case, and that the award of the arbitrator is binding upon the parties and that judgment upon the award rendered may be entered in any court of competent jurisdiction. Entrant waives the ability to bring claims in a class action format. Entrant agrees that any and all claims, judgments and awards shall be limited to actual out-of-pocket costs incurred, including costs associated with entering the Giveaway, but in no event, attorney's fees. All issues and questions concerning the construction, validity, interpretation and enforcement of these Official Rules, or the rights and obligations of the entrant and Sponsor in connection with the Giveaway, shall be governed by and construed in accordance with the laws of the State of Hawaii, without giving effect to any choice of law rules (whether of the State of Hawaii or any other jurisdiction), which would cause the application of the laws of any jurisdiction other than the State of Hawaii.

Entrant's Personal Information

: Information collected from entrants is subject to HPM's Privacy Policy, which can be accessed here:

https://www.hpmhawaii.com/privacy-policy

.